Our mission is to catalyze the flow of capital towards ESG and impact-oriented investments and solutions through a combination of:

Communications

 Advocacy

 Research

 Education
"It is clear that capitalism in its present form has fundamental flaws. It's not delivering on its promise to share prosperity and to bring social progress for all."
– SIR RONALD COHEN (CHAIRMAN OF THE GLOBAL STEERING GROUP FOR IMPACT INVESTMENT)
We pledge to only work with clients whose services or values are aligned with the Ten Principles of the UN Global Compact (UNGC) and/or the 17 Sustainable Development Goals (SDGs).

Alignment on values: We will only work with clients who share our values. By working towards the same goal, we believe we are best positioned to achieve positive outcomes.

Results with transparency: We will be fully transparent about why a communications campaign did or did not work, and provide recommendations about what we can do differently the next time. We believe in learning from failure, not sugar-coating the actual results. 

Impact with integrity: We will not take any shortcuts to get the desired results. True impact requires real effort, and real effort requires time, discipline and skill. There's no greenwashing or impact-washing here.
"We cannot choose between (economic) growth and sustainability - we must have both."
– PAUL POLMAN (FORMER CEO OF UNILEVER + CO-FOUNDER OF IMAGINE)
Sustainable Development Goal 17 is to "strengthen the means of implementation and revitalize the global partnership for sustainable development." This idea of global partnership is critical for achieving the SDGs, and is a core part of how 17 Communications conducts business. We believe in the power of many over the power of one and will actively bring in outside partners though the 17C Network as needed for each engagement. We will also evaluate and report on each client engagement through the lens of achieving SDG 17, with a specific focus on the following two indicators:

17.16- Enhance the global partnership for sustainable development, complemented by multi-stakeholder partnerships that mobilize and share knowledge, expertise, technology and financial resources, to support the achievement of the sustainable development goals in all countries, in particular developing countries

17.17- Encourage and promote effective public, public-private and civil society partnerships, building on the experience and resourcing strategies of partnerships
"If you are going to work in finance, then understand the power of finance to actually bring about change in the world. It can be either part of the solution, or part of the problem."
– FIONA REYNOLDS (FORMER CEO OF THE PRINCIPLES FOR RESPONSIBLE INVESTMENT)
We are committed to tracking and reporting on the net impact of all business activities. This way each client knows that their fees are being used in an environmentally and socially responsible way.
2020 Impact Report
We published our first annual 17C Impact Report in May 2021. The report includes details on the following:

SDG Alignment: A breakdown of how our work is aligned with one or more of the SDGs, including three client case studies

Theory of Change: Details on how our resources and services contribute to the outputs, outcomes and impacts necessary to ensure a more sustainable future

ESG Highlights: Information on our performance on a range of Environmental, Social and Governance factors relevant to business operations 

Philanthropic Spending: Total $ value of philanthropic donations across various causes such as journalism, human rights and racial injustice

Political Spending: Total $ value of political contributions and a breakdown of donations by both cause and candidate

Goals for 2021: List of specific goals and targets for 2021 such as developing a net-zero plan, diversifying the client base and attaining B Corp certification
2019 Impact Summary
Since 17 Communications was not fully operational until January 2020, we opted not to publish a full Impact Report for 2019. However, in the interests of transparency and intentionality, we put together a '2019 Impact Summary' of what we accomplished in 2019 and as a preview of what's to come in 2020.
Pro Bono Consulting
17 Communications is available to do pro-bono work for organizations with limited financial resources, particularly non-profits and social enterprises. We have a formal policy to donate the equivalent of at least 5% of our time to pro-bono projects each year. To inquire about a pro-bono engagement, please reach out at [email protected].
Charitable Giving
17 Communications has a formal policy to donate at least 5% of annual revenue to charitable partners each year.
"Yes, we are failing, but there is still time to turn everything around — we can still fix this. I want you to act as if the house was on fire. Because it is."
– GRETA THUNBERG (CLIMATE ACTIVIST)
No assignment is too big or too small for the 17 Communications team. Contact us to discuss your needs and learn more about our approach.
Dmitriy Ioselevich, CEO & Founder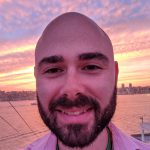 Dmitriy founded 17 Communications in January 2020 with a vision to reform capitalism by bringing together the private and public sectors to work towards tackling shared sustainability challenges. This vision was built on a realization that the current socioeconomic system is broken, and that catalyzing the flow of private capital offers the best chance for meeting the scope and scale of today's problems. As the leader of a mission-driven marketing and communications firm, Dmitriy sits at the center of the conversation around ESG and impact investing, helping different stakeholders communicate with their target audiences and develop a shared understanding of goals, needs and challenges.
Dmitriy was previously the Senior ESG Specialist at Prosek Partners, an independent financial communications agency based in New York. In this role, he oversaw all ESG-related communications activities across Prosek's roster of financial services clients, which included: asset managers, asset owners, intermediaries, data and research providers, and thinktanks. He also helped manage Prosek's Content Creation department, with responsibility for writing and editing various pieces of content (e.g., whitepapers, bylines, blog posts, website copy, marketing materials, etc.) across a variety of topics (e.g., ESG, investment management, wealth management, fintech, banking, financial regulations, entrepreneurship, etc.).
Dmitriy started his career at The Deal LLC (now a part of TheStreet.com Inc.), and also held financial communications roles at Brunswick Group, Walek & Associates and Peppercomm. He graduated from Syracuse University with Honors and a B.A. in Public Relations and Economics. Dmitriy is a member of the CFA Society of New York (CFANY) and a small business mentor as part of Pacific Community Ventures' BusinessAdvising.org platform.
"The imperative of the 21st century is to build a new economy that recognizes the role of business and corporations in creating value in ways that better benefit society."
– DARREN WALKER (PRESIDENT OF THE FORD FOUNDATION)
Sule Dedekarginoglu, MPA, Research Manager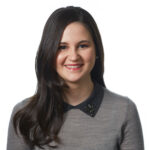 Sule is a Research Manager at 17 Communications. She is passionate about impact investing and measurement, and social responsibility, with a particular focus on gender equity and issues of social justice. She has extensive experience in research, policy, and advocacy.
Sule previously served as Advocacy Support Officer at Plan International's United Nations Liaison Office in New York, and External Affairs and Project Manager at Plan International's Mission in Turkey re. the Syrian Refugee Crisis. Sule most recently served as a Research Fellow at 17 Asset Management where she conducted research in the field of blended finance and contributed to The Opportunity of Blended Finance report. Additionally, she served as a Project Associate at NYU Entrepreneurial Institute (eLab) where she, as part of a five-person team, developed a framework to foster a culture of social responsibility within startup ventures.
Sule has a Master's of Public Administration from NYU's Robert F. Wagner Graduate School of Public Service, with a specialization in Social Impact, Innovation, and Investment (SI3). She holds a Bachelor of Arts from Drew University, with a Major in Economics, and triple minor in Middle Eastern Studies, European Studies, and Political Science. Sule is also a UN Habitat and Soliya certified cross-cultural facilitator and her hobbies include ballroom dancing and foreign cinema.